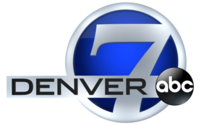 Shipping Container Could be Source of Affordable Housing in Denver
One company's answer to the affordable housing shortage is providing a place to stack containers customized into manufactured homes, which could then be shipped to similar buildings in other states.
Stackhouse, is a Denver-based company that offers a way to stack containers in an eight-story building with 62 slots. The cost of one of these homes is $110,000 for a 320 square-foot floor pan, and another $200,000 to "dock" the home in the Stackhouse tower.
Eventually, Stackhouse plans to build towers in several cities around the country and offer owners the chance to move their containers to these other locations. Denver would be the company's first site to offer this mobile style of living.
There is already a waiting list for the units. Some will be sold as a kind of co-op, while the others will be offered at three-, six-, and 12-month leases to let prospective homeowners try before they buy.
More about Stackhouse