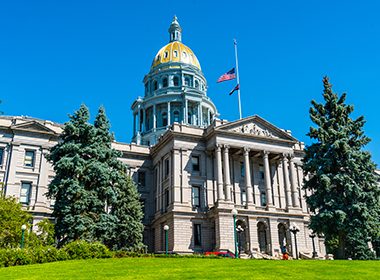 Amendments Bring Balance to Renter's Rights Bill
Senate Bill 173 ("Rights In Residential Lease Agreements") is in a much more balanced place after two rounds of amendments. And the bill now cleared the Senate and is on its way to the House of Representatives for their review.
CAR, along with our housing industry colleagues, made a significant advocacy presence to AMEND the bill to ensure it creates a balanced housing relationship for both Tenants and Housing Providers
Here are the biggest changes in the legislation:
Senate State Affairs Committee Amendments
Removed the 48-hour window after a judgment is received and instead placed that window at the point of decision-making by the Court;
Removed the guarantee of a trial by jury; and
Amended language to include both parties to create balance in the court process.
Senate Floor Amendments
Exempts mom and pop single-family property owners of 5 units or fewer from the late fees and deceptive trade practices sections of the bill. (This is consistent with existing landlord tenant legislation in the past.)
Shortens the time period from 14 days to 7 days
Requires a tenant to show proof of earnest money up front.
Extends the timeframe for when the bill would take effect to allow time for housing providers and tenants to get up to speed on the new laws and changes.
Reduces the minimum and maximum fine that can be charged to a housing provider that fails to remedy a violation in a timely manner from $500-$2,000 to $150-$1,000.
Increases the maximum fee that can be charged due to late tenant payment from $20 to $50.
Requires the tenant receive a list of resources, including websites and phone numbers, to obtain civil legal aid and rental assistance upon receipt of a court order.
Narrows the timeline so that a trial hearing would take place no sooner than 7 days, but no later than 10 days unless the court's docket is impacted by COVID-19.