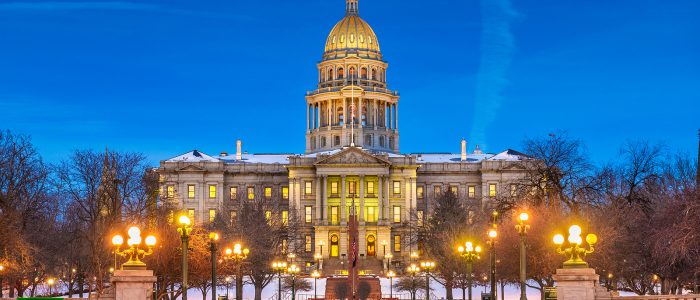 CAR Provides Fair Housing Solutions with Century of Opportunity Legislative Package
In 1959, Colorado became the first in the nation to pass statewide fair housing laws and to this day has some of the strongest protections against housing discrimination in the country. The Federal Fair Housing Act was signed nine years later. The Colorado Association of REALTORS® continues to promote fair housing and anti-discrimination policies and practices in our advocacy and day-to-day business. This year, CAR introduced a legislative package that will remove barriers to homeownership, specifically in Colorado's communities of color. Through the Century of Opportunity Legislative Package CAR identified solutions such as:
include financial literacy in high-school curriculum so that students have a better understanding of credit, debt, and student loans, as well as preparing for homeownership and retirement (HB21-1200);
require the Division of Housing to annually report how housing dollars are spent to get a comprehensive picture of the state's housing needs, be transparent about how we are meeting those needs, and base long-term affordable housing decisions on data (HB21-1028);
allow for credit building through pilot programs that level the playing field for populations of color and give renters opportunities to build their credit so they can access homeownership (HB21-1134); and
empower and reward local governments that pursue best practices in affordable housing policy that will help Colorado communities create more housing to meet the needs of Coloradans (bill coming soon).
CAR's advocacy is successful thanks to the support of Colorado REALTORS®. The REALTORS® Political Action Committee (RPAC) is one of the strongest bi-partisan advocacy organizations in the nation. For more than 50 years, RPAC enables us to advocate for REALTOR® interests at all three levels of Government. Through voluntary investments made by REALTORS® and affiliates, REALTORS® are a united force and have a seat at the policy table to support fair housing policies and issues important to real estate and small business.
Show your support by joining us for our RPAC fair housing book club starting May 1 where we will dive into Richard Rothstein's Color of Law and gather for fun virtual meet-ups to share your thoughts and ideas with fellow REALTORS®. Registration coming soon.