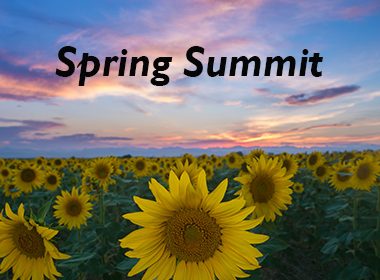 2021 CAR Spring Summit to Go Virtual
In the interest of the health and safety of our membership as well as guidance from the State of Colorado and the CDC, CAR Leadership has decided to make the 2021 CAR Spring Summit virtual. We realize everyone was looking forward to meeting in-person in Vail, April 19-21; however, after consulting with the Four Seasons Hotel in Vail it became apparent that holding an in-person meeting would greatly reduce the number of attendees who could attend due to reduced capacity and social distancing guidelines in place throughout the hotel.
This was a difficult decision, but we believe we are doing our part to keep everyone safe and help stop the spread of the virus. A positive consequence of this change is that a virtual Spring Summit allows a greater number of members to participate, as we saw at last year's Fall Forum.
CAR will be sending additional information on how to register for the virtual Spring Summit, so keep an eye on your inbox in the coming weeks. We are planning a great lineup of sessions and we're sure you won't want to miss it.
In the meantime, please reach out to us at communications@coloradorealtors.com if you have any questions. Thank you for your patience and understanding.
Robert Walkowicz, CAR Chair
Matthew Hintermeister, CAR Chair-Elect
Tyrone Adams, CAR CEO