Join Us for the First Ever RPAC Telethon Celebration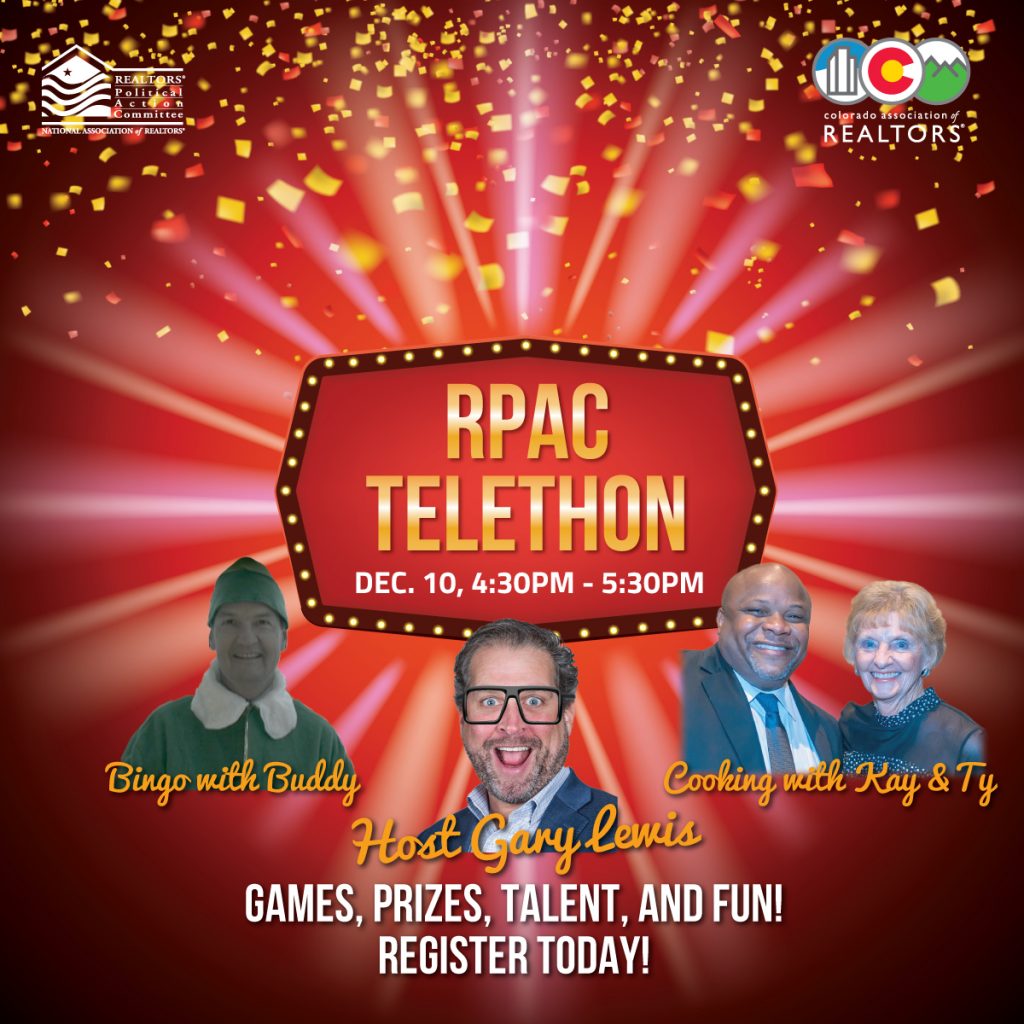 An exclusive opportunity to join our Host Gary Lewis (aka Scott Peterson) and other CAR Leaders for a never-before-seen virtual variety show and RPAC Telethon. During this action-packed hour, you will learn to make festive, Major Investor Cocktails with Kay Watson and Tyrone Adams, enjoy the comedic talents of some of your favorite CAR Leaders AND have the chance to win some fabulous prizes. Become a 2020 RPAC Major Investor today and secure your spot for the 2020 RPAC Telethon.
Register today before it sells out!
Ticket Price: $1,000.00
Contact Cameron Hill at chill@coloradorealtors.com with any questions.
Contributions are not deductible for income tax purposes. Contributions to RPAC are voluntary and are used for political purposes. The amounts indicated are merely guidelines and you may contribute more or less than the suggested amounts. The National Association of REALTORS® and its state and local associations will not favor or disadvantage any member because of the amount contributed or decision not to contribute. You may refuse to contribute without reprisal. For annual contributions totaling $1000 or more, 70% of each contribution is used by your state PAC to support state and local political candidates; 30% is sent to National RPAC to support federal candidates and is charged against your limits under 2 U.S.C. 441a.