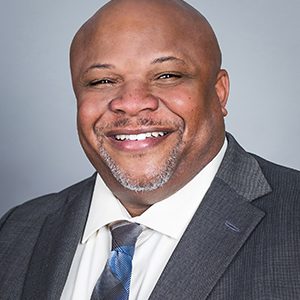 From the CEO: The Opportunities and Benefits of Volunteering at CAR
By Tyrone Adams, CEO of the Colorado Association of REALTORS®
Fall is one of my favorite times of the year in Colorado. It represents so many things, like three straight months of holiday celebrations. It's a time of the year when people seem to be genuinely more caring and loving towards one another. And, of course, we enjoy the leaves with their changing colors in so many variations. For the Colorado Association of REALTORS® this time of year represents the changing of the guard for leadership on December 1st and opportunities for members to get involved at their state Association.
"Volunteers are the only human beings on the face of the earth who reflect this nation's compassion, unselfish caring, patience, and just plain loving one another." –Erma Bombeck, American humorist and bestseller author
I love this quote because the same can be said about REALTOR® Associations. Our volunteers are the catalyst for the Colorado Association of REALTORS® being an effective organization for its members and local associations.
We have plenty of opportunities for you to get involved in areas of your passion! Participating on a committee provides you with the opportunity to test and expand your leadership skills as well as increase your professional contacts. Just ask some of your colleagues who volunteer or think about your own experiences of being a volunteer.
We understand you have families and businesses to focus on, which is why we take pride in making sure our volunteers' time is used wisely and effectively.
Do you have a passion to help our communities? The CAR Foundation is looking for members to serve on its Board next year. This year they gave out $350,000 to help our communities. Now they are still looking for ways to help members and residents of Colorado who have been severely impacted by the wildfires.
What about participating on a Shark Tank-style board where you get to help determine auxiliary benefits that help Colorado REALTORS® in their business? Also, we continue to look for Key Contacts that can help us with our grassroots political advocacy efforts.
If you are experiencing a time crunch you can still get involved by participating in CAR events, investing in RPAC to help with our political advocacy efforts, and/or help support safe and affordable housing by becoming active with the CAR Foundation.
This is just a small sample of opportunities you can choose from. Find more here. Will you help us continue to be the voice of real estate in Colorado by volunteering at your state Association? We promise it will be a worthwhile experience!
Other tidbits
CAR will be celebrating its 100-year anniversary of making a difference in Colorado. Watch for all the opportunities to participate next year.
CAR has approximately 27,300 members as of September 30th.
CAR donated $10,000 to the CAR Foundation to help those affected by the recent wildfires in Colorado.
The CAR Board of Directors passed a motion to include "any act or conduct which may cause disrespect for or lack of public confidence in the real estate profession or in the name REALTOR®."
CAR has a new mission statement: Our mission is to be the collective voice for real estate and consumer property rights, and to advance Colorado REALTORS® as industry leaders in knowledge, ethics, and professionalism.
CAR's new strategic plan focuses on value to members, outreach and influence, communication and member/industry engagement, local board relations, governance, and operations.
Last but not least, on behalf of CAR we wish you and your family a very safe and joyous holiday season!