Colorado Association of REALTORS® Names 2020 Legislators of the Year
ENGLEWOOD, CO – The Colorado Association of REALTORS® (CAR), the state's largest real estate trade association representing more than 26,500 members statewide, has identified four Colorado policymakers as "Legislators of the Year" for 2020. Senator Jeff Bridges, Senator Joann Ginal, Representative Bri Buentello, and Representative Kevin Van Winkle have all been recognized by CAR for their efforts to support the American dream of homeownership, including work on public policy issues during the 2020 legislative session.
The importance of protecting property rights is recognized as an important link to general prosperity and a cultivator of future economic growth. Colorado REALTORS® work diligently to pursue public policy that builds better communities, preserves our environment, improves real estate practices, and ensures economic vitality.
"REALTORS® guide consumers through one of the most significant purchases of their lives – their home," says Janene Johnson, 2020 CAR Chair of the Board. "It is the work of our policymakers and community leaders that we can do so," Janene continues. "Our 2020 Legislators of the Year have not only advocated for real estate issues and worked to lift up the economy, but they take the initiative to seek information and understanding from the housing industry. Someone who takes the time to do their homework to ensure policies do not hurt the people they are intended to help and identifies creative solutions to make homeownership a reality for all Coloradans is a true REALTOR® Champion."
2020 CAR Legislators of the Year honorees include:
Senator Jeff Bridges (D-Greenwood Village)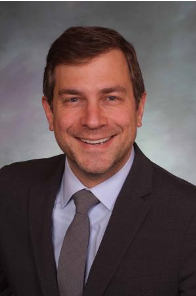 During a time of great uncertainty, Senator Bridges stressed the importance of balance between the needs of both tenants and housing providers as we continue to battle Covid-19. His voice of reason provided support to provide balanced tenant and property owner relief in HB20-1410 to keep individuals and families in their homes. This legislation enabled housing providers to continue to provide housing and fulfill mortgage responsibilities. And as the state continues to face a shortage in housing inventory, Senator Bridges fought for legislation that promotes housing affordability because housing opportunities for all Coloradans is a priority. As a two-time CAR Legislator of a Year, in the 2020 legislative session, Senator Bridges also sponsored legislation to increase financial literacy within post-secondary curriculum in SB20-184.
Senator Bridges was first elected in 2016 and currently represents Senate District 26, covering a portion of Arapahoe County. Prior to his appointment, Senator Bridges served in the Colorado House of Representatives, representing District 3. He serves on the Education, Local Government, and Joint Technology Committee.
Senator Joann Ginal (D-Fort Collins)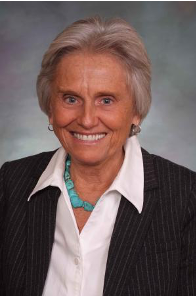 Senator Ginal understands the need to have diverse housing options to allow all Colorado residents the opportunity to pursue homeownership in the type of housing that works best for them. Senator Ginal used her voice to educate fellow policymakers on the importance of legislation that boosts our housing supply and addresses affordability in all Colorado communities. As Covid-19 relief took precedence, Senator Ginal ensured both property owners and tenants were equally represented in housing relief funding discussions. Senator Ginal sees the value of property management that enables mom and pop housing providers to continue to be an important source of affordable housing for Coloradans.
Senator Ginal was first elected to the Colorado House of Representatives in 2012. In early 2019, a vacancy committee appointed her to fill the vacant Senate seat for District 14 created by the resignation of John Kefalas. Senate District 14 encompasses Larimer County, specifically Fort Collins. Senator Ginal serves on the Health and Human Services Committee and is the Chair of the Local Government Committee.
Representative Bri Buentello (D-Pueblo)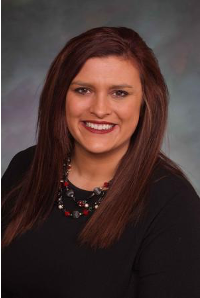 Representative Buentello understands the major role small businesses play in the well-being of our economy. When legislation was introduced that would have pressed small businesses, LLCs and independent contractors, such as REALTORS® with additional taxation, Representative Buentello protected small businesses with a powerful speech to persuade fellow lawmakers to consider the unintended consequences of HB20-1420. Her strong leadership successfully made the case for important amendments to support Colorado small businesses. Representative Buentello takes time to fully understand the impacts of legislative proposals on the housing industry which makes her a Champion for real estate.
Representative Buentello was first elected to the House of Representatives in 2018 where she represents House District 47, which includes parts of Fremont and Pueblo counties, and all of Otero County. She serves on the Rural Affairs and Agriculture Committee and is the Vice-Chair of the Education Committee.
Representative Kevin Van Winkle (R-Highlands Ranch)
Representative Van Winkle continues to be an advocate for the business community. In the 2020 legislative session he worked to promote tax credits and incentives rather than creating mandates that would hurt business operations, especially during Covid-19 when many businesses were forced to decrease their operating capacity, lay off employees, or even close their doors for good. When a proposal to add additional taxation to Colorado's smallest businesses (HB20-1420) was introduced, Representative Van Winkle helped pass an amendment that raised the threshold for LLCs, S Corps, or Sole Proprietors from $75,000 to $500,000 for individual filers so that our small business owners can continue to recover.
Representative Van Winkle was elected to the House of Representatives in 2014 and represents House District 43 which includes Highlands Ranch. Representative Van Winkle serves as the Assistant Minority Leader and owns a small business based in Highlands Ranch. He serves on the Business Affairs and Labor, Committee on Legislative Services, Legislative Council, and Statutory Committee.