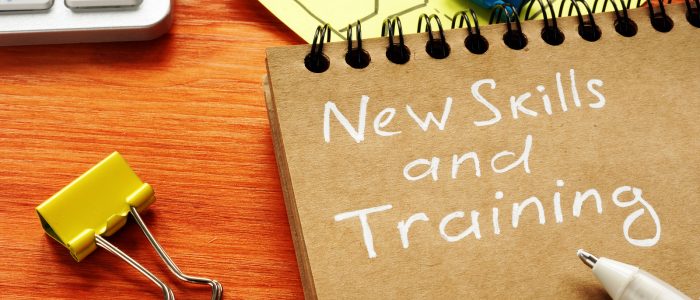 From the CEO: What Will Your Business Look Like in the Aftermath?
Tyrone Adams, CEO of the Colorado Association of REALTORS®
For the most part, we have moved past the shock of the COVID-19 pandemic and the havoc it has caused. No one has been immune to its devastation and no one knows what the narrative will be once it subsides. Are you paralyzed with the fear of the unknown? Or are you using this time to reinvent yourself?
You've heard the cliché: "Invest your energy in the things you can control." While we do not have control over the evolution of the pandemic or the countless versions of public health orders at the state and local level, we do have control over how we prepare for tomorrow and deal with the realities of today. Some of the things we are doing at CAR are conducting member surveys, staying up to speed on the economy recovery efforts and forecasts, participating in industry coalitions, sharpening our business skills, and becoming more familiar with different technological advances in communications. We are even looking at how we will operate internally once we can return to our offices.
We most likely will not need to totally reinvent ourselves, but we do know that it will not be business as usual. We are being careful not to jump right back to familiar rhythms and normalcies. We also know it is not the time to be stagnate. We feel it is the time to elevate the Association to be prepared as much as possible for what is next to come and to meet our members' post pandemic expectations.
What are you doing to prepare for your customers' new expectations? What are you doing to reinvent your business? 
If you have not digitized your business yet, now is the time! Figure out what processes, assets, products, or services you are currently implementing in a manual fashion and figure out how to digitize them. Think about how Zoom has taken over the way we communicate.  How can it or a similar platform fit into your communication strategy?
Catch up on professional development. Read the books you have had on the back burner. Or dive into an online course that covers topics you just have not been able to get around to before the pandemic hit.
Focus on the positive things, like gratitude, or your ability to reinvent your business and build new skills.
Just recently the Past Presidents and Chairs of CAR came together to discuss ways they can help members during this challenging time as many of them have worked through some turbulent times in the industry before. They decided to share eight tips in eight days as part of their continued contributions to Colorado REALTORS®.
Here is one of the tips from 1994 CAR Past President Chris McElroy:
"Today, I RESOLVE to be one of 10 percent of the people who actually experience post-pandemic growth and actually be stronger than I was before the trauma happened. I'll use the tools I am learning. I will read more both on business and health, I'll look to marketing, messaging, and systems.  I'll also provide new safety measures I have learned how for the future. I'll change, I'll adapt, and I'll learn more than I thought I was ever capable of." 
You can find more of these affirmations on page 15 of the May issue of Colorado REALTOR® Magazine.
Remember, successful people, companies, and associations work to reinvent themselves all the time to put themselves in the best position to meet the needs of their customers. They do this even when they don't exactly know what those needs are just yet.
Enjoy reinventing yourself!