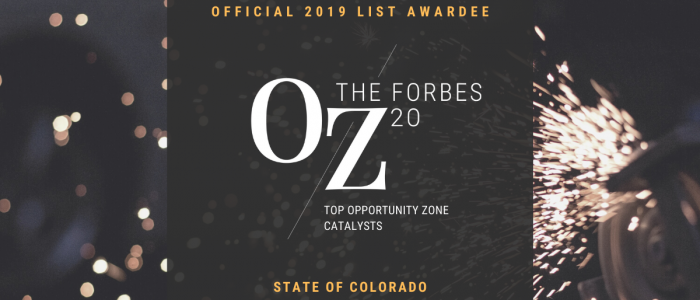 Colorado Recognized as One of Top 20 Opportunity Zone Catalysts
The State of Colorado was recently named as one of the Top 20 Forbes OZ Catalysts. This honor, awarded in partnership with Sorenson Impact Center, recognized Colorado as one of the leading organizations using Opportunity Zones to support communities.
Applications from Montrose, Pagosa Springs, and Colorado Springs also received recognition for their leadership in the space, and Colorado-based fund Four Points Funding was listed as a leading OZ fund.
The goal of Opportunity Zones is to benefit distressed communities, and it has been exciting to see this incentive begin to realize its potential in Colorado. We are grateful for all the support that has helped build this program, and particularly appreciate the efforts from leaders in the three regions mentioned above, as well as others across the state.
Learn more about OZ activity in Montrose, Pagosa Springs, and Colorado Springs.