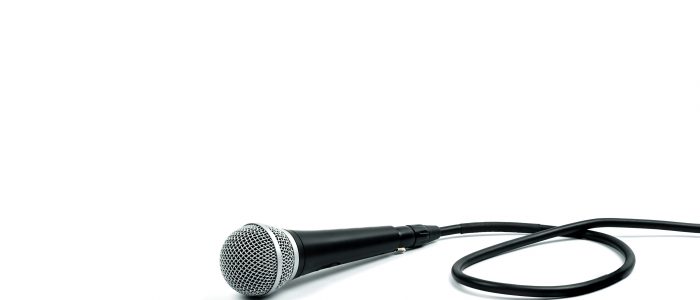 Interview with 2011 Good Neighbor Award Winner Judy Pitt
Boulderite Judy Pitt has been a Colorado REALTOR® for 40 years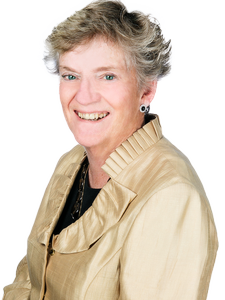 Amidst the demands that come with being a REALTOR® over the last 16 years, she has found the time and developed a passion for bringing rainwater harvesting systems and teaching hygiene and sanitary practices to the residents of Kenya. 
Pitt was a recipient of the NAR Good Neighbor Award Winner in 2011 and continues to be a good neighbor across the world. She generously shared with us how she got involved in real estate, how Kenya became an important part of her life, what she does in Kenya, and how you can help.
HOW DID YOU BECOME INVOLVED WITH REAL ESTATE?
Truly by mistake. I never wanted to be a salesperson. I was an elementary school teacher but when there were not enough children, they downsized the schoolteachers. Since I didn't have seniority, I was the first person to go and had to look for a job. A friend suggested I take the real estate exam and I didn't think I would pass it. I did though, and the rest is history.
WHAT SPARKED YOUR INTEREST IN TRAVELING TO KENYA?
In 4th grade, our teacher had us write a book report. All we could use was Encyclopedia Britannica. I did my book report on Dr. Albert Schweitzer, who became famous because he went to Africa and played the organ, which I had been taking lessons for at the time. He was also a medical doctor and served people in Africa. I was 12-years-old at the time and I told my parents that as an adult I would go there, too. I have now traveled to all the places he has been in Africa.
WHEN DID YOUR TRAVELS TO KENYA BEGIN?
I started traveling to Kenya 16 years ago. In 2001, I was supposed to go to an undisclosed country to work with friends, but since the day I was leaving was September 11th, that did not end up happening. The following year I had an opportunity to go to Botswana working with Campus Crusade for Christ and was invited to go back in 2003. When I returned from Botswana that year, I flew to Kenya with someone who I met from previous travels and I have been going back ever since.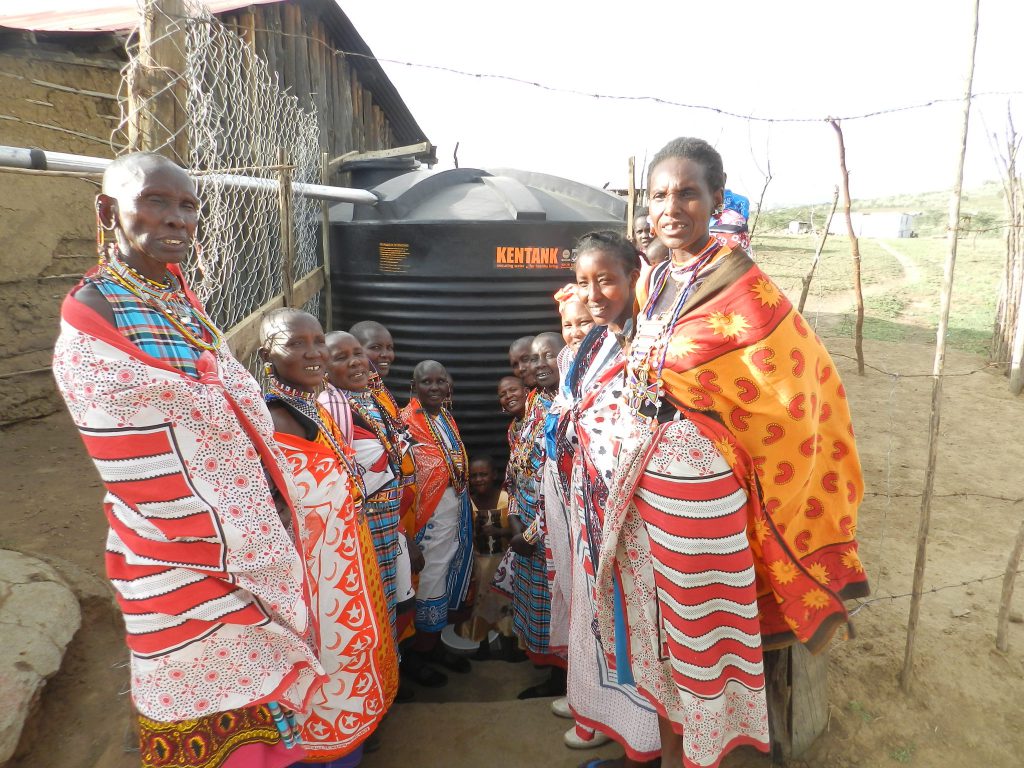 WHAT DO YOU DO IN KENYA?
I either go by myself or take teams of volunteers to provide water filters, train midwives, and teach farmers how to increase their crop yields.
Sometimes we build houses of hope for widows and put in new roofs to help with rainwater harvest systems.
We are always doing rainwater harvesting systems. There are currently 123 Kenyan families with nothing for safe water. Women are walking 10 to 20 km per day to get water, and the water they get is from a sand dam that is just dug out and water flows into it where cow and goats use it. It is not drinkable; however, that is what they drink since they have nothing else.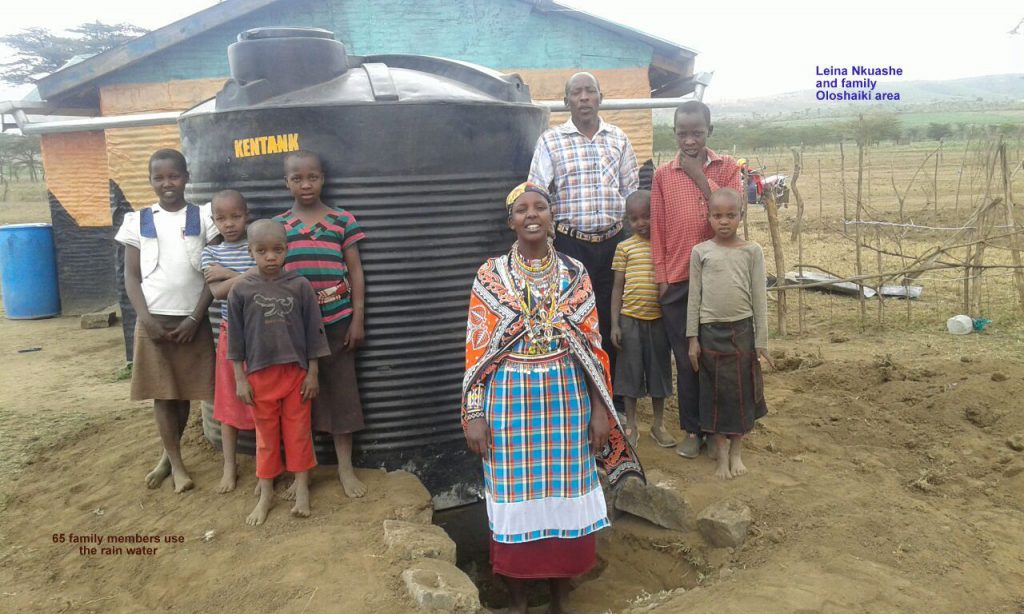 I work with teachers, government health workers, and I do whatever I can to learn everything I am able to here before I go there. I always strive to teach best practices of sanitation, hygiene, and best use of water.
I started Kazi Yake back in 2007, a Colorado-based NPO registered with the federal government, and we are always raising money to help keep kids in schools, buy uniforms, and buy shoes. The nonprofit is supporting 27 children in school and two of them are graduating from college.
It has really expanded through the years. I can't just go as a tourist; I must do something. When you meet people, you find out that you can't just put in water. They need food, sanitation, and education. When you have all the education that I have, I want to give it away as long as my brain works.
HOW CAN OTHERS HELP?
We are currently raising money to help put beds in a building that houses 20 beds for 40 girls. Our goal is to put another 20 beds in this building so each girl can have her own bed, blanket, and mattress. We are doing the same thing for a group of 40 boys, too.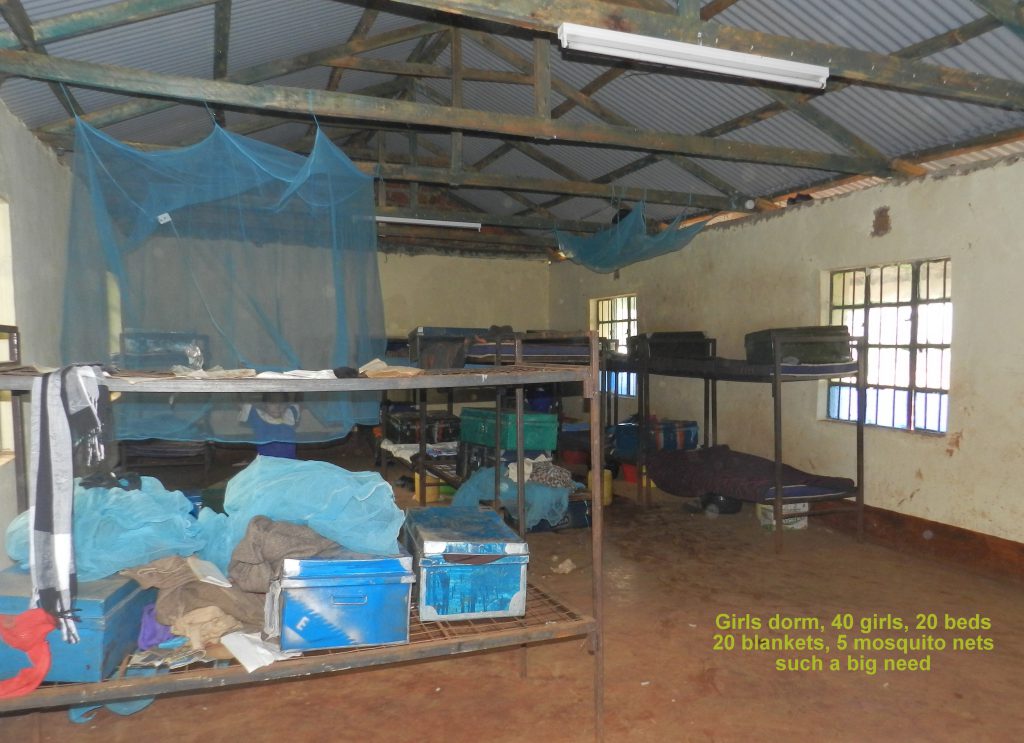 We do eye clinics and would love an eye doctor to come along with us. There are so many needs for children with eye diseases. When someone gets cataracts there, they think they are going blind, where it is so easy to fix that here. Every time you see a box for the Lions Club, you can put your used glasses in there (it is headquartered in Sterling). Glasses are then given to the prison where they are fixed and then we take them to Kenya for eye exams. We take 150-200 at a time and can always use more.
You can donate to Kazi Yake through Paypal, send or drop a check off at the office. If you are interested in being part of a work trip, you can express interest through email or via website here:
Website: https://judypitt.wkre.com/about-kazi-yake/
Email: jpitt@wkre.com
WHAT WOULD YOU SAY ABOUT THE IMPORTANCE OF REALTORS® SERVING/VOLUNTEERING?
As a real estate agent, you meet a lot of people on a daily basis sitting right across the desk from you that need help. As agents, we are able to look beyond ourselves and we need to do that. There are billions of ways to serve and help others.
Help your neighbor shovel snow, rake leaves, or take an elderly person to chemo. Maybe it's starting with your family. If everyone just did one thing it would make a difference. 
For this article and more, please see CAR's July 2019 Colorado REALTOR® Magazine by clicking here.