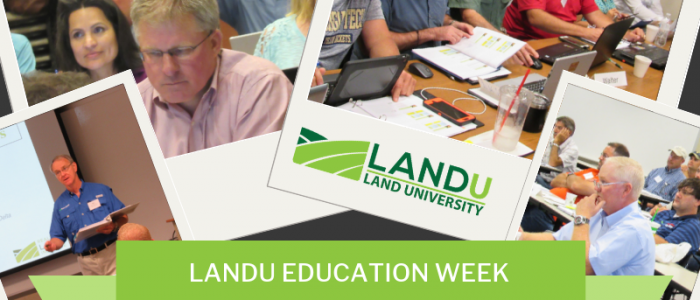 2019 LANDU Education Week
Join us in Denver, CO, for the 2019 LANDU Education Week!
LANDU is excited to be bringing back this education week from June 2nd-10th at the University of Denver. This gives attendees an opportunity to complete all six courses towards the elite ALC Designation in one place. Plus, since these courses are in-classroom this is the perfect opportunity to network with land professionals from across the country. Last year, they sold out of space so make sure to register as soon as possible to reserve your spot.
For registration and additional details, visit the RLI website by clicking here.
The REALTORS® Land Institute, The Voice of Land, continually strives to maintain its status as the acknowledged leader for all matters pertaining to the land real estate profession. RLI endeavors to remain the essential membership organization for the extraordinary real estate professionals who broker, lease, sell, develop, and manage our most precious resource: the land.