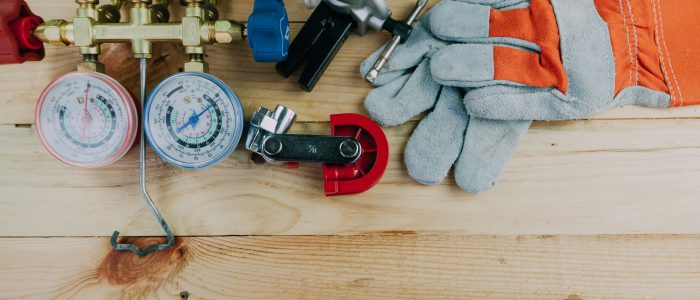 5 Residential HVAC-Related Resolutions for the New Year
Article Provided by Xcel Energy.
When heading into a new year, many people make resolutions to get themselves or their finances in tip-top shape. Why not set some resolutions to get your house in better shape this year? Here are five HVAC-related resolutions for you to consider in 2019.
Schedule an annual preventive maintenance tune-up
A check up on your furnace and air conditioner tune-up is a great way to start off the year. A HomeSmart Preventive Maintenance tune-up will keep your HVAC systems running safely and efficiently during the year.
Insulate your attic, windows, and doors
An improperly insulated attic could cost you a lot of money this coming year. Use an HVAC professional to install the insulation so you get sufficient coverage and proper venting. You could notice a big difference on your utility bill once your attic is appropriately insulated.  Additionally, use weather stripping or caulking to plug any possible air leaks around windows and doors in your home.
Get your ducts in a row
The hot or cool air in your HVAC system needs working duct systems to circulate throughout the house. Clogged air ducts hamper the ability of your heating or cooling system to move clean air through your home. Schedule a duct cleaning to keep your family comfortable this winter and your HVAC system operating smoothly.
Get with the program
If you don't have a smart thermostat yet in 2019, set a resolution to upgrade your system. Programming your thermostat with a daily schedule using your smartphone or tablet will save you money and time—otherwise, making those adjustments manually everyday can be tedious.
Check your filters
Don't overlook the air filters in your HVAC systems. Getting regular checkups on your filters every 30 days are essential for keeping your appliances well maintained. The filters keep pollution out of your system, and a dirty filter will really affect the efficiency of your furnace or air conditioner because air won't be able to flow through. Your furnace will have to work harder and can suffer more wear and tear, reducing the lifespan of the unit.
Bonus tip:  Consider an upgrade to high-efficiency HVAC equipment and save money!
Have you thought about upgrading your HVAC system in your home this New Year? It's not too late to make a resolution to set aside a little money every month so that by the end of the year you can finally install that modern high-efficiency furnace or air conditioner that utilizes less gas or electricity which could lower your monthly utility bill. Xcel Energy even offers rebates on qualifying high-efficiency equipment. Call HomeSmart for a free installation estimate at 1-866-837-9762.
Reminder: Stay motivated
Of course, the hardest part of any resolution is following through. Here are a few easy first steps to help you with your HVAC-related resolutions and any other goals you set for this year:
Prioritize your goals.
Create plans with specific deadlines.
Set reminders on your smartphone.
Brainstorm solutions for possible obstacles.
Discuss your resolutions with friends to keep yourself accountable.
We hope these resolutions will help improve your home comfort and save you money this New Year! Call 866.837.9762 or visit xcelenergy.com/HomeSmart to receive more information, enroll in a repair plan, or schedule an AC or furnace tune-up with us.