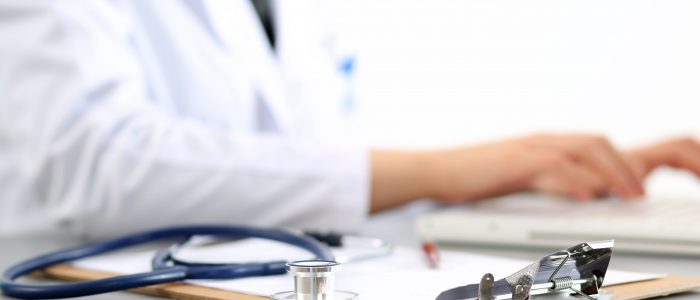 CAR is Proud to Offer Access to Health Benefits and More For ALL Members Beginning January 1st, 2019
Recently, REALTORS have been looking for alternatives to increasing insurance costs and in some cases a lack of access to group health insurance altogether. Offering an affordable employee benefits package will be another advantage of your CAR membership in 2019. In June of 2018, President Trump released an Executive Order expanding Association Health Plans, prompting CAR to re-examine AHPs for our membership.
Association Health Plans have, in fact, been available to industry associations for many years, but the new final rules do offer some new options. Under the new guidelines, working owners without employees, including sole proprietors, can join plans offered through the association. The final rules also allow for expansion of Association Health Plans to the Self-Funded Market, which seemed like great news.
The challenges of putting together an Association Health Plan in Colorado start with the Colorado Division of Insurance. After the recent Executive Order, Colorado's Interim Insurance Commissioner sent a letter to Health and Human Services asking for clarification on several points of the order. The Division has indicated they will be hesitant to approve new Association plans until an adequate response has been received from HHS. This has prompted the Major Medical Carriers in Colorado such as Aetna, Anthem, Cigna and others to take a "wait and see" approach until after additional clarification has been received. Another unfortunate challenge to Association Health Plans are carriers' past experience in that arena. Traditionally, Association Health Plans have been a great value to members for the first few years, then have often not run well the longer the plan runs. As larger claims are paid out, carriers are forced to tighten up underwriting guidelines and increase rates often creating a spiral of higher costs and fewer members as the plan matures. Eventually, membership is able to find better value outside of the Association plan, effectively ending that plan's viability. Carrier participation and contribution requirements, as well as medical underwriting, can be additional obstacles for associations. At this time, fully insured carriers in Colorado have proven to continue to be hesitant to offer Association Health Plans. CAR will continue to monitor the availability of fully insured and self-funded Association Health Plans and continue to look for innovative opportunities for CAR members to access quality employee benefits.
For 2019, CAR's Solution for medical coverage will be APEX. APEX is an affordable limited medical plan option that satisfies the Individual Mandate of the Affordable Care Act for any member that signs up. Highlights can be found by clicking the link here and include:
No-cost preventive care
Unlimited teledoc visits at no cost (multi-lingual)
Access to one of the largest medical networks in the country, PHCS including 3 primary care office visits per member per plan year ($20 copay), 3 specialty visits per member per year ($50 copay), 3 Urgent Care visits per member per year ($50 copay), $50 copay for diagnostic lab and x-ray (up to 5 services per member per year) and $200 copay for CT Scan/MRI (1 per plan year) and available discounts for members that need additional services
Pharmacy coverage through WellDyneRx with copays as low as $1 for low cost generic drugs
Hospital indemnity plan through Beazley featuring direct payments to members if the member is hospitalized. ($2000 per admission, $750 per day and a $150 ER benefit. Limitations apply)
This is a voluntary product which will be available to you and all of your employees and families at extremely affordable rates. Rates start at $197.44 for any aged employee only, $348.81 for an employee and spouse, $316.77 for an employee with children, and $483.56 for a family. It is important to note that this is a limited medical plan and not an "unlimited" insurance plan which is one of the reasons it is so cost-effective.
CAR will be rolling out this affordable limited medical plan offering, along with dental, vision, life, disability, critical illness, accident policies and more, through an on-line benefits exchange exclusively available to Association members and their staff. All lines of coverage are available on a voluntary, a-la-carte basis, and premiums can be paid on-line directly by each member – meaning each business owner will not have to worry about collecting and paying premiums for their covered employees.
Additional plan information, rates for additional lines of coverage and the link to sign up will be available soon! Please keep an eye out for future emails providing the link to the exclusive CAR Member Benefits website.