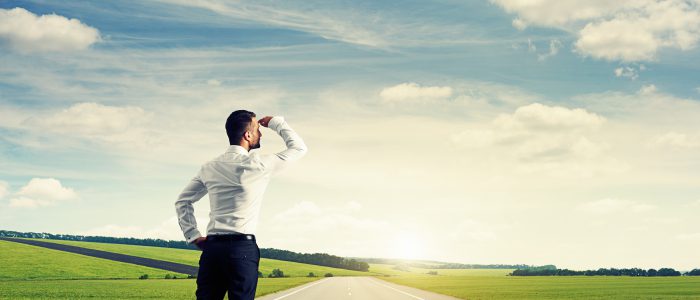 Your Friendly Neighborhood Regulator
Your Friendly Neighborhood Regulator
In addition to fantastic looks and winning personalities, REALTORS® can always be counted on for a rapid fire string of acronyms. NAR, CAR, GRI, CCIM, CMA, FSBO, CRS, e-PRO, RELO, ABR, CNS, CPM, CBR, REO, LTV… Ok, I'll stop.  At this point, most of you are absorbed in making sure you can identify each of those.  AMIRIGHT?  (Not an acronym).  I didn't even get started with your local association acronyms!
Despite REALTORS®' overwhelming comfort with acronym use, there are a few commonly used descriptions of our state's regulatory framework that I believe are both misunderstood and conflated. For obvious reasons, I believe it is important for REALTORS® to understand "who is who" as you toss around your abbreviated descriptions of the folks overseeing your professional livelihood!
Colorado Real Estate Commission or "CREC" or "the Commission"
The Colorado Real Estate Commission (the "Commission") is the ultimate oversight body for every real estate licensee in the State of Colorado – REALTOR® or not.  If you are licensed to broker real estate transactions in the State of Colorado, the Commission has ultimate jurisdiction over your license.
The Commission consists of five Real Estate Commissioners appointed by the Governor for a three year term to oversee real estate licensees in Colorado. By statute, three members of the Commission are real estate licensees themselves (practitioners who are actively engaged in the business of real estate).  In addition, there are two "public" Commissioners who are entrusted with providing a consumer perspective.
Generally, the Commission is charged with developing rules for licensees, making policy decisions, reviewing complaints, and taking disciplinary action against licensees.   The Com-mission meets bi-monthly in public meetings and, if you are so inclined, REALTORS® receive FREE CE credits for attending meetings.  (Some meetings are VERY long so attend at your own risk!)
Each of the five Commissioners are volunteers and probably have better things to do with their time, so they should be saluted for their individual commitment to consumer protection and the maintenance of high professional standards among Colorado real estate brokers.
Division of Real Estate or "DRE" or the "Division" or, sometimes (erroneously) "DORA"
The Colorado Division of Real Estate (the "Division") is the staff/management arm of real estate licensing in Colorado. The Division oversees the budgeting, management, and purchasing functions of real estate licensing in Colorado.   In addition to real estate brokers, the Division is the state's licensing, regulation, and enforcement agency for appraisers, community association managers, mortgage loan originators, subdivision developers, and conservation easement holders.
Probably the most visible "face" of the Division is its Director, Marcia Waters, who oversees the Division's staff of administrators and investigators and is responsible for executing the directives of the Commission. Despite being the face of audits, complaint investigations, and enforcement of rule/license law violations, the Division Di-rector and her staff do an outstanding job of administering the Division in an efficient, reasonable, and fair manner.
Department of Regulatory Agencies or "DORA"
REALTORS® often mistakenly refer to the Division of Real Estate as "DORA." In reality, the Division is only one of several divisions that fall under the Department of Regulatory Agencies (DORA) umbrella.  Other DORA agencies include: the Division of Insurance (insurance agents), Division of Banking, Division of Securities (stock brokers), and the Division of Professions and Occupations (accountants, dentists, doctors, veterinarians, and about 40 other licensed professionals).
DORA is a massive state agency that encompasses nearly 600 employees and has an annual budget of almost $85 million dollars. The Division of Real Estate accounts for just over $5 million of DORA's total annual budget.
Consumer Financial Protection Bureau or "CFPB"
Rounding out a REALTORS® regulatory acronym parade is the Consumer Financial Protection Bureau (CFPB). The CFPB is the federal agency that, since 2011, has been charged with oversight of the Real Estate Settlement Procedures Act (RESPA).  For all purposes, RESPA is the federal regulatory framework that governs REALTORS® at the federal level.  The CFPB would have oversight for REALTOR® violations of RESPA rules including referral fees, inducements, violations of the Safe Act, affiliated business arrangements, or marketing services agreements.
Prior to the CFPB, RESPA was enforced by the Department of Housing and Urban Development (HUD). Compared to the CFPB, HUD is a big, giant friendly teddy bear.  REALTORS® should be extremely cautious in any activities that may violate RESPA regulations as the fines and penalties handed down by the CFPB can be overwhelming.
Among the broad universe of real estate acronyms, REALTORS® are well ad-vised to have a clear understanding of the specific governmental authorities having control of their livelihood both at the state and federal levels.   Hopefully this has shed some light on the distinctions between each of the state and federal agencies.  TGIF!