Senate Bill 17-156: Homeowner's Association Construction Defect Lawsuit Approval Timelines
Senate Bill 17-156: Homeowner's Association Construction Defect Lawsuit Approval Timelines
This week the Homeownership Opportunity Alliance initiated SB17-156, Homeowner's Association Construction Defect Lawsuit Approval Timelines sponsored by Senator Owen Hill (R-Colorado Springs) and Representative Cole Wist (R-Centennial), and Representative Lori Saine (R-Firestone) was assigned by the Speaker of the House to the House State, Veteran's and Military Affairs Committee after passing out of the Senate with bipartisan support.
Needless to say CAR along with our Homeownership Opportunity Alliance coalition members are heavily disappointed with this outcome that will not result in a hearing in a committee of jurisdiction. CAR stated "We hope the four Democratic members of the House State Affairs Committee – Reps. Lontine, Benavidez, Melton and Weissman – who represent cities that already have passed construction litigation reform will respect the demands of their constituents and local elected officials and support change that will protect homeowners while creating new attainable housing options for Coloradans.  We respectfully request and encourage these members to provide the citizens of Colorado the respect of a full House debate on this vitally important proposal for Colorado's families and economy." Several other members of the Home Opportunity Alliance have also issued their statements. You can access their press statement here. Stay tuned for more advocacy efforts that you can participate in to make sure your voice is heard at the Capitol on this critical issue for Coloradans.
CAR believes SB 156 is a comprehensive construction litigation reform bill that deserves a fair hearing. This bill:
Provides a common sense and balanced solution that protects consumers from faulty construction whiles also increasing diverse and more affordable options for home ownership.
Encourages construction of housing options that are within reach of many first time homeowners, seniors, young professionals and others who have effectively been blocked from home ownership at a time when the state's rental market has skyrocketed
Defines a quick resolution process for homeowner associations who are trying to correct construction defects, while also protecting homeowners who are trying to re-sell or finance their homes from actions taken by their boards without their consent or knowledge.
Does not preclude a single homeowner from pursing legal action for allegations of construction defects against a builder.
Encourages new multi-family development near light rail and transit stations that provide easy access to commuting, shopping and urban-living options
Provides a more stable environment for many Coloradans have been precluded from putting down strong roots, and for cities and towns are finding it more difficult to build established and less transient communities.
Senate Bill 157: Construction Defect Actions Notice Vote Approval
On Monday March 13th SB 157 sponsored by Senator Angela Williams (D-Denver) and Representative Jovan Melton (D-Aurora), was postponed indefinitely in the Senate Business, Labor and Technology. This bill is one of the construction litigation reform bills introduced at the legislature this year. The bill would require that the HOA's executive board first obtain approval from a majority of the unit owners. In seeking prior approval, the bill details various disclosures that must be made to unit owners, including details about the lawsuit, and its potential costs and benefits.
However, this bill also included a few fatal flaws. And consequently, CAR opposed this bill in concert with the Homeownership Opportunity Alliance because this bill would have unfairly prohibited builders from speaking with homeowners, while allowing HOA managers to communicate with homeowners. It also weakens, if not overrides, the litigation reform ordinances that local area governments have worked hard to put in place while the state legislature has declined to act on this important issue.
Senate Bill 17-215: Sunset Licensed Real Estate Brokers & Subdivision Developers
SB 17-215, sponsored by Senator Kevin Priola (R-Henderson) and Representative Matt Gray (D-Westminister) was introduced on March 10th and it will be heard in the Senate Business, Labor and Technology on Wednesday March 22nd. This bill will continue the division of real estate, the real estate commission, and the regulation of real estate brokers and subdivision developers for 9 years, until 2026.
As currently written it creates a license endorsement for brokers who act as property managers, including prescribed education and financial surety as conditions for the endorsement. The bill also directs the real estate commission (commission) to establish, by rule, the number of transactions that a broker must have completed before becoming an employing broker and amends the current provisions on referral fees to conform to the requirements of federal law. It further consolidates the various cash funds used for several licensing functions and programs administered by the division of real estate into a single cash fund.
Moreover, the bill would allow broker licenses to expire uniformly on December 31 rather than requiring licensees to apply for renewal at various times throughout the year on their individual anniversary dates and defines "conviction" to include deferred judgments and deferred sentences, in provisions listing factors the commission may consider when determining whether to discipline a licensee. Finally, the bill modifies the composition of the commission to require that one of the 3 broker members be a broker with experience and an active practice in property management.
CAR supports this bill and has been involved in the process since the beginning of the legislative session to define the components of the legislation that will continue to regulate our members in the future. Continue reading future editions of the Capitol Connection to stay apprised about the Sunset Bill and CAR's work on your behalf.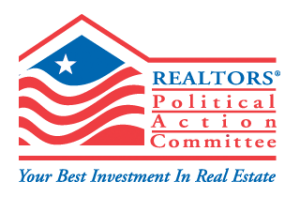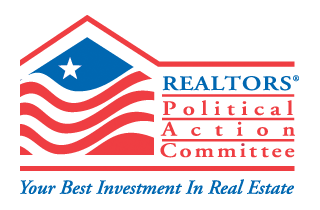 Invest in RPAC
The purpose of RPAC is to support candidates that support REALTORS®.  Our goal is to get pro-REALTOR® candidates elected at the local, state, and federal levels – candidates that share our support for homeownership, protect property rights, and who will listen to our concerns. Investing in RPAC is one of the easiest things you can do to protect your business. Our goal in 2017 is to raise $600,000 to continue to support our REALTOR ® champions and ensure we achieve the policy outcomes necessary to protect property rights. Click here to invest today!
CALLING ALL RPAC MAJOR INVESTORS! Enter to win a $500 Southwest Airlines Gift Card!
If you invest at least $300 of your 2017 Major Investment by April 10th with a pledge to complete your 2017 Major Investment by CAR Fall Conference, you will be entered in a drawing for a $500 Southwest Airlines Gift Card!! The winner will be announced during RPAC Drinking for Diamonds at CAR Spring Conference on April 26th! They do not have to be present to win.  The Major Investor levels start at $1,000 a year! Investing in RPAC is one of the easiest things you can do to protect your business!  Reminder: To be entered, you must invest at least $300 with a pledge to complete your Major Investment before CAR Fall Conference by April 10, 2017!  To make a one-time investment, click here!  To set up a recurring payment plan, click here!  Please share this drawing with any potential RPAC Major Investors! If you have already made your 2017 Major Investment, thank you! You are already entered in the drawing!  Please contact Madeline (mcain@coloradorealtors.com) if you have any questions.
Sign up for REALTOR® Party Mobile Alerts
More than 50,000 REALTORS® from across the country have already signed up for REALTOR® Party Mobile Alerts – have you? Text CO REALTORS to 30644 to stay up to date on REALTOR® issues!  You'll be among the first to know about NAR Calls for Action and more! Click here for more information.
Colorado Project Wildfire
Developed by the Colorado Association of REALTORS®, Project Wildfire is designed to help reduce the destruction of land, property, and lives.  Working in partnership with other like-minded fire prevention organizations across the state, local REALTOR® associations are bringing education and awareness, as well as access to resources, directly to residents in their local communities.  To learn more about Colorado Project Wildfire, click here.
Colorado Wildland Fire Conference
Attend the Wildland Fire Conference this April 19-21st at the Pueblo Convention Center, 320 Central Main Street, Pueblo Colorado. This year's conference will expand on the Fire Adapted Communities concept, providing the framework for moving from awareness to action. Anyone wishing to learn more about how they can reduce their community's vulnerability to wildfire is welcome to attend. CE opportunities for REALTORS will be available. For more information on this event click here.
NAR Midyear Meetings in Washington, DC: May 15-20, 2017
The REALTORS® Legislative Meetings & Trade Expo is where NAR members take an active role to advance the real estate industry, public policy, and the association.  REALTORS® come to Washington, DC, for special issues forums, committee meetings, legislative activities, and the industry trade show.  Registration opens on February 15, 2017.  Click here for more information.
Transit Alliance Spring 2017 Citizen's Academy
The Transit Alliance is hosting their annual spring 2017 Citizen's Academy from April 5, 2017 – May 17, 2017.  This is a great opportunity to discuss transportation, community development, and sustainability in Colorado.  The class is limited, so please get your applications in soon.  More information and the application can be found here.  The deadline to apply is TODAY, March 17th.