Capitol Connection
House Bill 17-1159: Remedies For Forcible Entry And Detainer
CAR initiated HB 17-1159, Remedies For Forcible Entry And Detainer, sponsored by Senator John Cooke (R-Greeley) and Representative Jon Becker (R- Fort Morgan) was introduced last week and today the LPC took an official support position. This bill proposes real solutions to reduce the problem of squatters unlawfully possessing property. It will provide courts and law enforcement the necessary tools to protect property owners, as introduced, the bill revises forcible entry and detainer law and establishes the offenses of unlawful occupancy and unlawful re-entry.
Squatting poses a real menace to real estate when a squatter moves into a vacant apartment or house without the consent of the true owner. Frequently houses targeted by squatters are foreclosures or properties under-going renovations, but they can also be homes offered for sale by owners. In some egregious cases, families have returned home from a vacation to find squatters living in their homes.  The result is that true property owners must spend time and money to go through eviction proceedings to remove these squatters from their properties. CAR believes the solution is to provide true property owners with some remedies and add offenses into our statutes for taking up residence in a property without the true property owner's consent.
These common sense solutions will:
Give rightful property owners a remedy to remove unauthorized squatters and lessen damage to private property through fraudulent transfer of real estate
Give courts and law enforcement officials the tools and necessary procedures to deal with this problem, which is not adequately addressed in current statute
Protect consumers from becoming a victim of these types of scams
Deter squatter events that threaten private property rights
Senate Bill 17-085: Increase Documentary Fee and Fund Attainable Housing
On Monday February 13th, CAR testified in opposition to SB17-85, Increase Documentary Fee & Fund Attainable Housing introduced by Representative Rachel Zenzinger (D-Arvada).  We are happy to report that this bill died in the Senate State, Veterans & Military Affairs Committee. This bill would have raised the doc fee for recording or filing to five dollars. The first dollar would have gone towards electronic filing costs under existing law and the remaining four dollars would go towards a statewide attainable housing investment fund. At least twenty-five percent of funds collected would have been allocated to financial assistance for lower income households to finance, purchase, or rehabilitate single family residential homes or provide financial assistance to nonprofits and political subdivisions that make loans to persons for that same purpose.
CAR believes increased documentary fees work much like transfer taxes and fees; they are regressive. They wind up creating barriers to homeownership by impacting those that can least afford it, because they increase the amount of money needed to purchase a home. Moreover, these types of transfer taxes and documentary fees are extremely sensitive to market forces making the frequency of transactions and value of property variable in relation to the strength of the economy, which makes these types of funds a poor revenue source for affordable housing. Finally, it is likely that transferring a portion of this fee to a different fund is unconstitutional.
Senate Bill  17-127 Originator Exemption Mortgages To Family Members
CAR supports SB17-127, Originator Exemption Mortgages To Family Members, sponsored by Senator Jack Tate (R-Centennial) and Representative Dan Pabon (D-Denver).  Under current law, parents who help to finance a child's mortgage loan are exempt from the mortgage loan originator regulations in state law. The bill expands the exemption to include any family member who helps to finance another family member for up to three loans per year, with or without interest compensation. The Board of Mortgage Loan Originators in the Department of Regulatory Agencies is directed to define "family member" by rule.
CAR believes SB 17-127 is a good clean-up bill that was developed in a stakeholder process with the Colorado Bar Association, the Colorado Mortgage Lenders Association, and the Department of Regulatory Agencies to fix common problems that arise in everyday real estate transactions. For example, if a father discusses with his son the selling of land or property, including the length of a loan, interest rates and payment and the son agrees to the terms. They would next meet with an attorney to formalize the process with a promissory note and deed of trust. The attorney, as an officer of the court, is now in a position of having put the father in violation of existing laws because he has acted as a Mortgage Loan Originator without a license. This father would be committing a misdemeanor under existing law. SB-17 127 changes the law to make allowance for a common sense solution that fixes this problem and does not conflict with Consumer Financial Protection Bureau regulations or the Dodd Frank Act. The state legislation encourages family members to maintain more flexibility to help finance mortgage loans within their own families.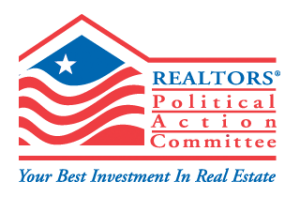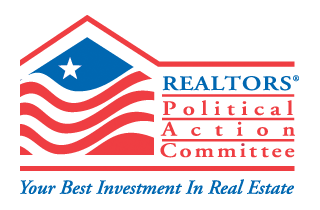 Invest in RPAC
The purpose of RPAC is to support candidates that support REALTORS®.  Our goal is to get pro-REALTOR® candidates elected at the local, state, and federal levels – candidates that share our support for homeownership, protect property rights, and who will listen to our concerns. Investing in RPAC is one of the easiest things you can do to protect your business. Our goal in 2017 is to raise $600,000 to continue to support our REALTOR ® champions and ensure we achieve the policy outcomes necessary to protect property rights. Click here to invest today!
Colorado Project Wildfire
Developed by the Colorado Association of REALTORS®, Project Wildfire is designed to help reduce the destruction of land, property, and lives.  Working in partnership with other like-minded fire prevention organizations across the state, local REALTOR® associations are bringing education and awareness, as well as access to resources, directly to residents in their local communities.  To learn more about Colorado Project Wildfire, click here.
NAR Midyear Meetings in Washington, DC: May 15-20, 2017
The REALTORS® Legislative Meetings & Trade Expo is where NAR members take an active role to advance the real estate industry, public policy, and the association.  REALTORS® come to Washington, DC, for special issues forums, committee meetings, legislative activities, and the industry trade show.  Registration opens on February 15, 2017.  Click here for more information.
Transit Alliance Spring 2017 Citizen's Academy
The Transit Alliance is hosting their annual spring 2017 Citizen's Academy from April 5, 2017 – May 17, 2017.  This is a great opportunity to discuss transportation, community development, and sustainability in Colorado.  The class is limited, so please get your applications in soon.  More information and the application can be found here.  The deadline to apply is March 17, 2017.