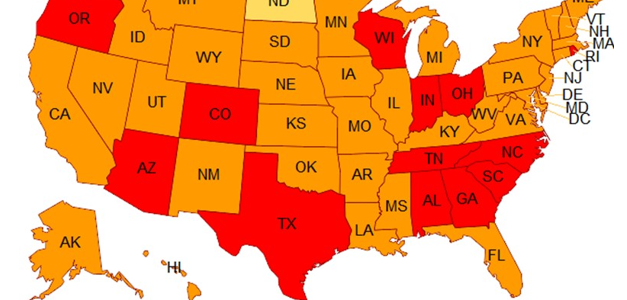 REALTORS® Confidence Index – Colorado and the Nation in 2017
The statistics included in this article are provided by the National Association of REALTORS® and was posted in Economist Commentaries, by Scholastica (Gay) Cororaton, Research Economist on February 7, 2017.
The REALTORS® Confidence Index is a key indicator of housing market strength based on a monthly survey sent to over 50,000 real estate practitioners. Practitioners are asked about their expectations for home sales, prices and market conditions. In addition, the "Questions of the Month," feature results of a timely aspect of the housing market (https://www.nar.realtor/reports/realtors-confidence-index). 2016 was a record year for each property type bringing an exciting 2017 outlook ahead.
The statistics show an outlook for Colorado seizing a "very strong" market in the realm of single-family homes. In the categories of townhomes and condominiums, the market is expected to reflect a "strong" market. The expected market conditions would categorize Colorado as a "high demand" state and is comparable with trajectories for Oregon, Washington and Tennessee as indicated on the maps below.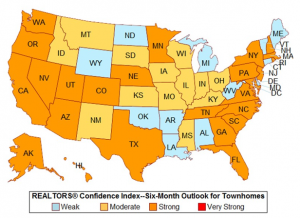 The country, on average, is seeing a "strong" to "very strong" market outlook for single-family homes. In contrast, the townhomes and condominiums markets range from "weak" to "strong" which gives a more even balance across the states. REALTORS® are remaining optimistic of housing market conditions for 2017 with their observations for each state. Colorado, having one of the few "strong" to "very strong" markets, will be exciting to follow over the course of this upcoming year.
To be redirected to the article posted in the National Association of REALTORS®, please click http://economistsoutlook.blogs.realtor.org/2017/02/07/realtors-remain-broadly-optimistic-about-market-conditions-in-2017/.