NAR Government Affairs Update
NAR Government Affairs has been closely monitoring the implementation of rules by the Consumer Financial Protection Bureau (CFPB).  As part of the implementation of the Qualified Mortgage (QM) regulations, CFPB included in the 3% cap on fees and points, amounts paid to affiliate title companies and insurance escrows when there is an affiliate involved in the transaction.   Unaffiliated charges are not included in the cap.
For the past three and a half years NAR has been working with regulators to highlight the problems that a distinction between affiliated (those title companies with a business agreement with a real estate brokerage and lender) and non-affiliated title companies created with regard to the calculation of points and fees.  Although a recent proposal from the CFPB was designed to address some of NAR's concerns on 3% issues with a "limited cure provision" for loans that exceed the 3% cap on fees and points, NAR continued to push Congress to clarify and fix the 3% cap through a legislative remedy that levels the playing field for affiliates.
Yesterday the House of Representatives approved, on a voice vote, H.R. 3211, the Mortgage Choice Act.  This NAR-backed bi-partisan legislation introduced by Representatives Bill Huizenga (R-MI-2) and Gregory W. Meeks (D-NY-5) and co-sponsored by Edward R. Royce (R-CA-39), David Scott (D-GA-13), Rep. Steve Stivers (R-OH-15), Gary C. Peters (D-MI-14), Spencer Bachus (R-AL-6), Betty McCollum (D-MN-4) Patrick Murphy (D-FL-18), Michael F. Doyle (D-PA-14) is narrowly focused to provide equal treatment for affiliated title fees compared to unaffiliated title fees and clarify the treatment of insurance and taxes held in escrow.
Although some consumer groups have opposed the legislation on claims it could weaken the QM ability to repay provisions, the bill maintains the important consumer protections and sound underwriting required under QM and promotes access to affordable mortgage credit.
The bill will move to the United States Senate for consideration later this summer.  Legislative prospects at this point are not clear but it is hoped the House action will encourage the Senate to move quickly on the Mortgage Choice Act.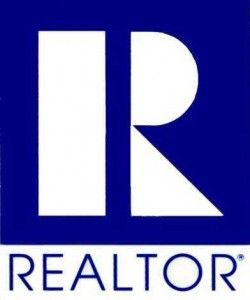 Bottom line:   House passes bi-partisan NAR-backed 3% Cap fix
Next Step:      Bill moves to the United States Senate for consideration