CAR Endorses Barbara Kirkmeyer in Primary
This past Friday, CAR presented Commissioner Barbara Kirkmeyer with an RPAC check and our endorsement in the Congressional District 4 Republican Primary.  Commissioner Kirkmeyer aligns with REALTORS® on key legislative issues, including safeguarding the Mortgage Interest Deduction, streamlining the short sale process, prudently reforming the secondary mortgage markets, and preserving FHA to help American families obtain affordable mortgage financing.  Keeping property rights, your clients, and your business in mind when you head to the polls, Commissioner Kirkmeyer will be a champion for property rights and REALTORS® in Congress as she has been for so many years in Weld County.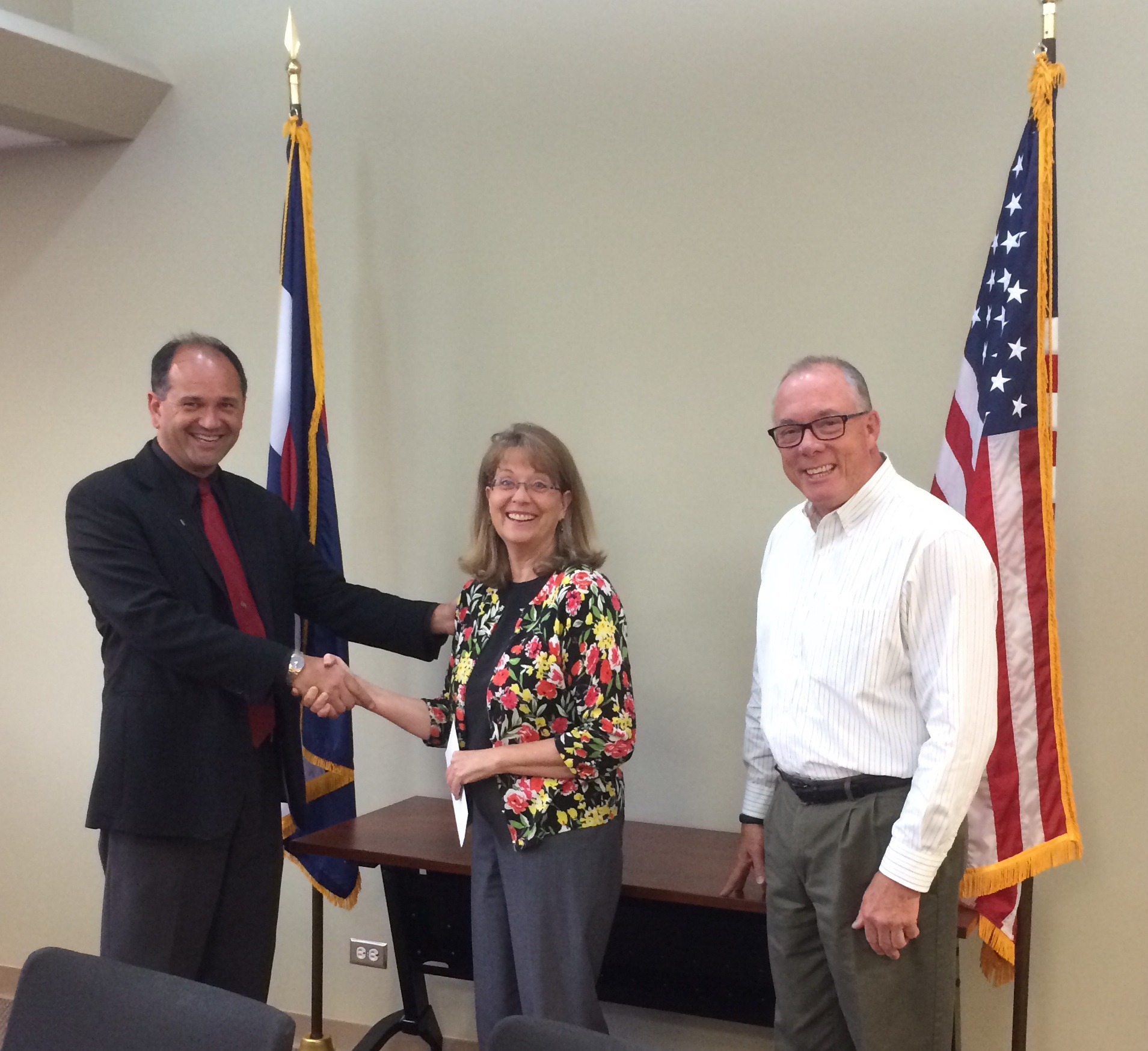 Barbara Kirkmeyer pictured with David DeElena and Don Flynn.