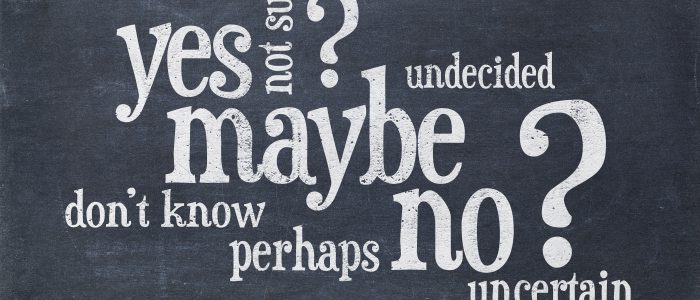 Home Inspectors: When to Connect or Reject
Hiring an inspector can bring an interesting dynamic to the home buying process, as it is the only profession in the real estate transaction that does not require any credentials or licensing. Only an estimated 25% of inspectors carry insurance and even fewer have been subjected to a background check. With home inspectors having unlimited access to your client's home, it's important to make sure that this person is competent and qualified.
So, what makes a home inspector a good one? What questions are important to ask? How much should a client pay for the service? Will this industry ever be regulated?
HOW TO HIRE A CREDIBLE HOME INSPECTOR
In a highly unregulated field, it is critical to make efforts to find a qualified home inspector to hire.
"Getting an opinion of the systems in the house is important because good inspectors are trained to spot problems. It's not good enough to look at it and say it looks okay," says David Barber, REALTOR® for RE/MAX Unlimited. "They can even see when something is showing age or could be starting to head downhill and provide predictions of when things need to be replaced."
"It's the biggest purchase you are ever going to make, and it is important that you have an expert prioritize a list of repairs and determine the condition of the major systems in a house," says Tom Gould, Home Inspector for WIN Home Inspections.
Gould further defines the major systems in a home to be the foundation, roof, electrical, plumbing, and HVAC.
But choosing the right home inspector requires strategy and asking the right questions.
"Interview every person you bring in to your process," says Gould. "If they don't answer your questions to your satisfaction, call someone else."
Below is a list of questions and responses to look for when interviewing a home inspector:
How many home inspections have you done? 
  Barber says that any amount over 100 is a good for the Denver Metro area. In other areas of the state; however, 20-25 may be a more reasonable number due to population size.
How long have you been in the business?
 Gould says that at least 1 to 2 years is sufficient. The more experience, the better though.
What is your background?
"Someone who has been in construction, an electrician, a plumber, or other trade people will likely have a better level of performance," says Barber.
What trade associations do you belong to?
 "He/She should belong to a local and a national association," says Gould. The national associations are InterNACHI (International/National Association of Certified Home Inspectors) and ASHI (American Society of Home Inspectors). Both offer credentials and designations.
What type of insurance do you carry?
"If they don't carry errors and omissions insurance, there is no protection for anyone," says Gould.
"I would also check for bonded insurance, workman's comp, and make sure they have had a background check," says Barber.
Will I receive a digital or hand-written report?
 Gould points out the importance of this question, as a hand-written report can be a red flag since he/she is not paying for the technology to do it digitally.
How much will the service cost?
"Typically, the amount spent is going to be based on the square footage of a home," says Barber. "A small condo could be around $300 and as the square footage increases, it could go up to $1,000. Avoid $99 home inspection services as they are usually comprised of little skill and abilities."
"The payment usually covers premiums for insurance, cost of business tools, gas, technology, association dues, 10% towards a franchise, and then the rest of the money is pocketed," explains Gould.
WILL INSPECTORS EVER BE REGULATED?
With no licensing and regulation requirements, Gould shares that the industry is not even aware of how many home inspectors are doing business in Colorado. There are hopes for legislation that would require licensing for home inspectors.
"If I could create the ideal bill to pass, it would include registering home inspectors, so it is known who is doing the business, what company he/she is associated with, what areas he/she works in, and making sure each person has a background check," says Gould.
In 2014, proposed House Bill 1272 would have required certification for home inspectors. Bill 1272 did not pass. In 2015, a softer version of that bill was presented. Senate Bill 140 was for the regulation of home inspectors, but that, too, did not pass. In 2017, Senate Bill 38 was proposed for the registration of home inspectors. This bill made it out of Senate State, Veterans, and Military Affairs Committee, but died in Senate Finance Committee.
"The whole idea of this came from home inspectors being the only part of the real estate transaction that aren't licensed," says Barber. "All you need is a business card since there are no requirements for any core competencies."
It is likely that an inspector certification/licensing bill will be pursued again in the future. But until a bill is adopted, the importance of asking the right questions in hiring a good home inspector falls on the homeowner and on the REALTOR®, acting as a client's personal advocate.
There are great home inspectors to be found. Find professionals with credentials, experience, insurance, and a background check and the odds are very much in your favor of a job well done.